COVID-19 Antibody Test
Are you questioning if you have immunity to COVID-19?
Do you want to get tested for antibodies, but you don't know which test to order?  I have the test for you.  I offer COVID-19 Antibody test that will check both long-term and short-term antibodies.  
I use two independent labs that can check for the antibodies.  One is from USBioTek.  This is a venous blood draw.  It can check for the infection and the level of antibodies you have.  It can also check to see if your vaccination and boosters are working for you.  The test from this company cost $100.
The second lab I use is Vibrant Labs.  This is a finger prick test.  It will check for the COVID-19 IgM and IgG antibodies.  It is $160, but is great for children and those who have difficult veins.  
Both are available at my office and both will be available at the Health Fair and Open House on March 5, 2022.  Supplies are limited, so reserve one in advance.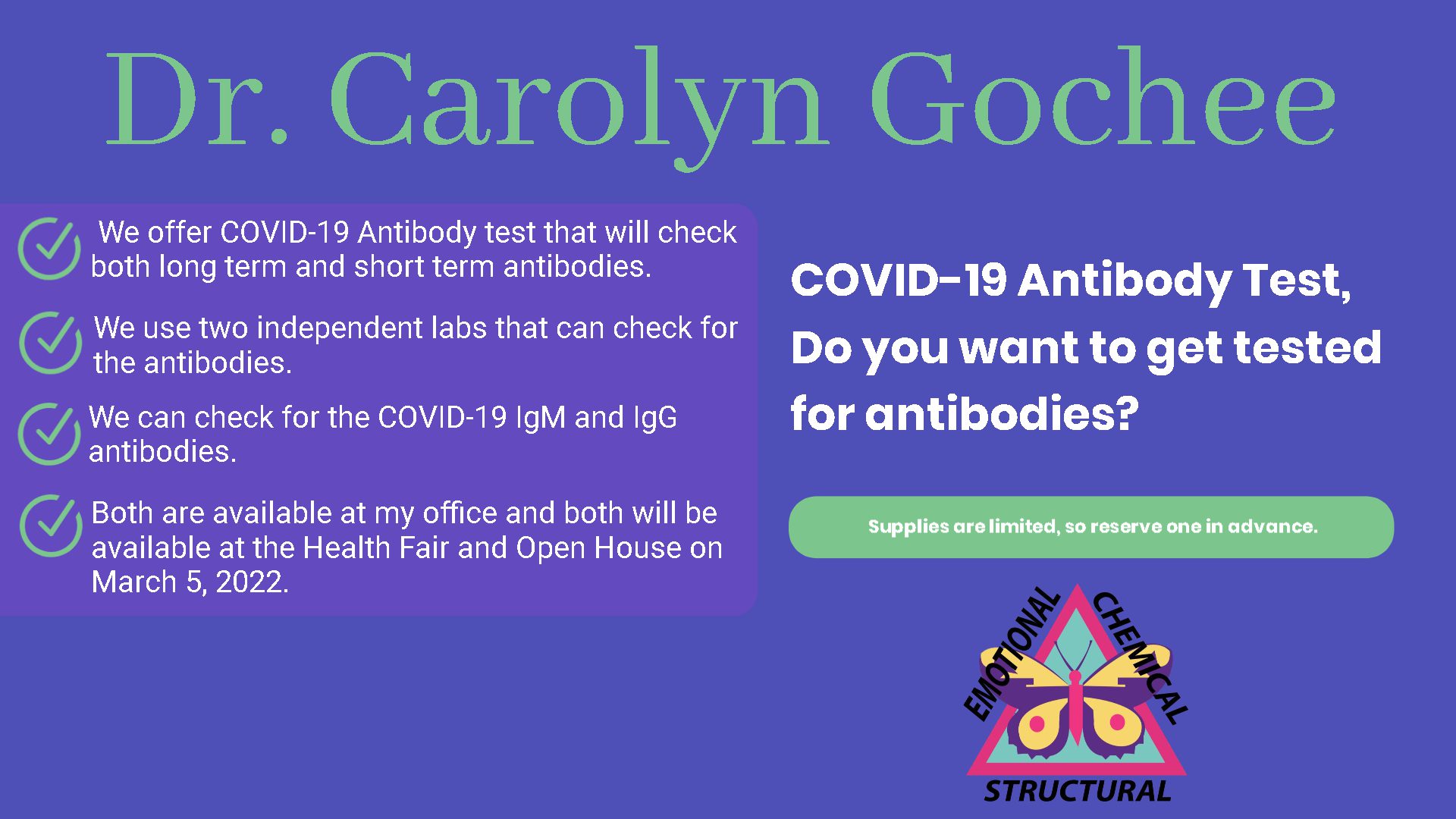 2023 Heath Fair is March 4th 8 am - Noon