Did you know that I raced a 1974 Pink VW Bug in 2009 to help raise money for a friend who unfortunately lost her battle to breast cancer? Cancer treatments are very costly and insurance does not cover all the expenses. There are travel expenses, lodging expenses if treatment is out of town, food expenses if you don't feel like cooking, loss of income, etc. So much expense goes into fighting this faceless enemy.
My dear friend, Sherry Bird, was diagnosed with breast cancer in 2009. I had raced my pink VW bug for a season in 2005 and was kinda harassed by the color of my car and the fact that it was a VW bug. My Bug didn't have the fastest motor, but it was one of the most popular. It also held its own against the more modern, water cooled engines. I enjoyed my season racing in 2005, and never figured I would do it again. After I learned of Sherry's condition, I brought my car out of retirement, and raced to raise money for her non insurance covered expenses.
It was a fun time. Sherry loved the support and it really helped raise her family's morale. It was a sad day when she lost her battle in January 2012.
Breast Cancer can be a long hard battle for many women and families. I have always offered my patients, who are undergoing cancer treatments or are recovered, free ionCleanses. It helps with removing dead tissues and helps aid the body in detoxing the harmful medicines needed to fight the cancer. I also after nutritional support to those who request it.
If you are a cancer survivor or are currently in your battle, please contact me for your first free ionCleanse. If you want more than one, I will offer the package of 10 at a 50% discount. I am here to help anyone beat this faceless enemy.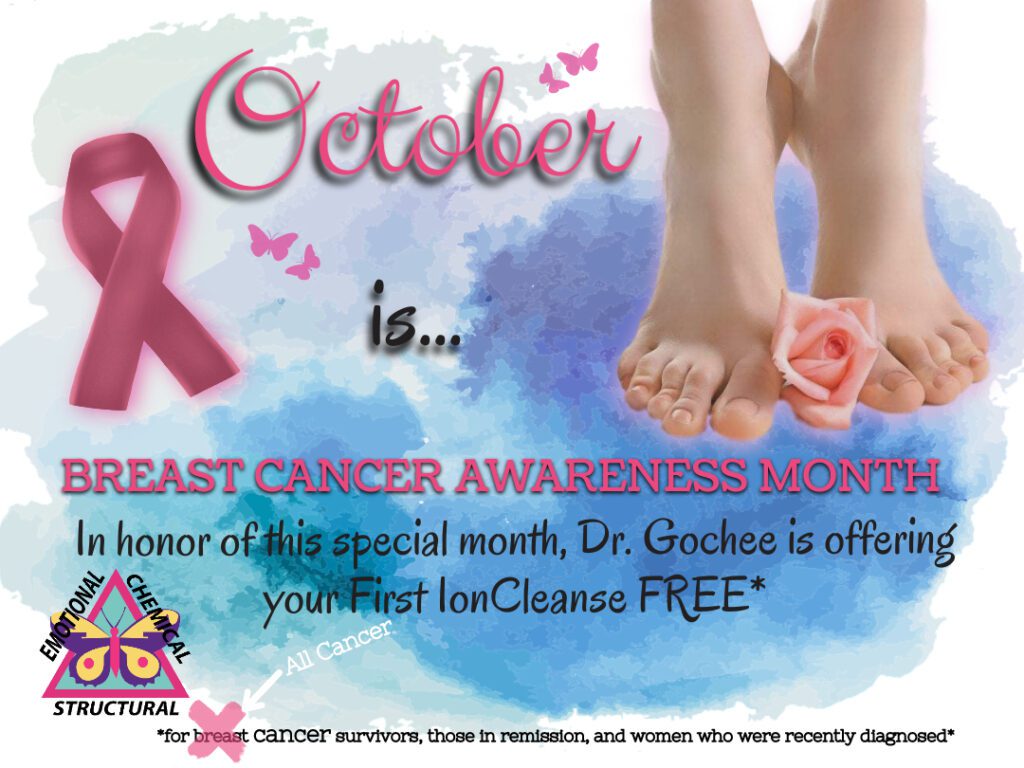 Breast Cancer is one of the most serious threats to women and one of the leading causes of death in women between the ages of 30 and 55.
1 in 8 women will be diagnosed with breast cancer in their lifetime.
During the month of October in support of the Breast Cancer Awareness Month and National Chiropractic Month, Dr. Carolyn Gochee with Crossroads Wellness is honored to offer for FREE your First IonCleanse sessions for breast cancer survivors, those in remission, and women who were recently diagnosed with any form of Cancer!. If you know anyone who is battling cancer or has survived cancer, please let them know about this offer.  If you want more than one, I will offer a package of 10 at a 50% discount.  I am here to help anyone beat this faceless enemy.